Dec 7 2015
ZS-DKS Eclipse EA500 Pilot/owner onboard Kobus Dicks - no passengers.
from Aviation Safety Network post;
The aircraft was en route from Lanseria Airport to Cape Town International. As it approached at 36,000 feet, It was vectored into the light jet approach via Greyton and Sir Lowrey's Pass and over the sea where it would intercept the localiser for Cape Town International. In the vicinity of Greyton in the Western Cape, radio contact with the aircraft was lost.
The aircraft then proceeded to make a right hand turn followed by a further three right hand turns while traveling in an easterly direction and at the same time losing height. While this was happening, Air Traffic and Navigation Services tried in vain on all frequencies to make contact with the aircraft.
A Gripen jet from the Test Flight and Development Centre based at Air Force Base Overberg near Bredasdorp was tasked to intercept the aircraft. The Gripen was scrambled and came alongside the Eclipse within 15 minutes. Despite further attempts to make contact with the aircraft, it continued to lose height at a rate of 3,700 fpm and It crashed in an open field south of Swellendam.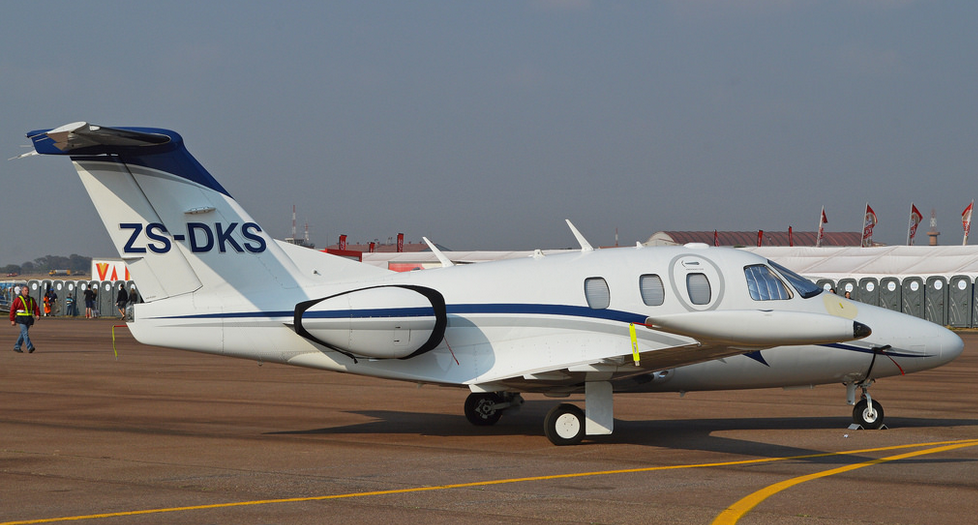 ZS-DKS 2008 Eclipse @ Waterkloof AFB, South Africa - Alan Wilson