Ground handling tug was towing H.J. Heinz Gulfstream GV-SP (550), when the tow bar and tug became separated,
GV collided with a King Air C90A lifting it's tail off the ground, leaving it resting on the Gulfstream's nose.
Occurred today just before 15:00 at Nashville Intl. Airport KBNA.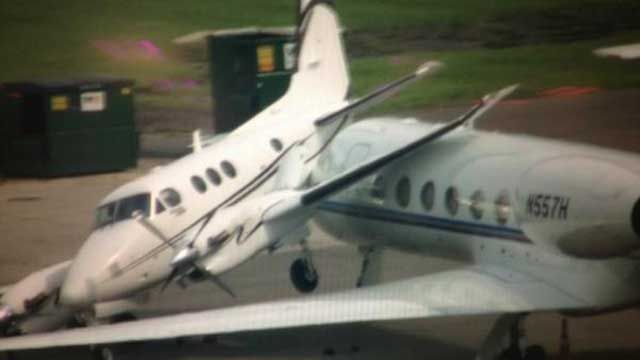 Heh, it's dinner time, pass the ketchup . . . just saying .