Yes it's the same Jetstar that was at B.C.I.T. YVR now refurbished at the Museum of Flight in Seattle.
Just 241 days after the start of it's design, the Museum's Lockheed Jetstar made its first flight over Burbank, California. This prototype aircraft, powered by two Bristol Orpheus 1/5 Turbojets, was designed in response to an Air Force request for a 10-passenger utility jet. It was completed a full year ahead of its competitor.
The Air Force did not buy the Jetstar in large numbers because of budget cuts. Yet Lockheed saw a civilian need the small jet and continued production of a four-engine version. In time, foreign and U.S. companies as well as the U.S. Navy and Air Force purchased 204 Jetstars.
Jetstar number one, was a CL-329J - which stood for Clarence Leonard - the 329 - was the next available Lockheed service bulletin number - the J - Johnson ie; Clarence Leonard Johnson, Lockheed Skunkworks. So Manufacturer CL-329, FAA designation L-329, then production aircraft L1329's.
N329J restoration photos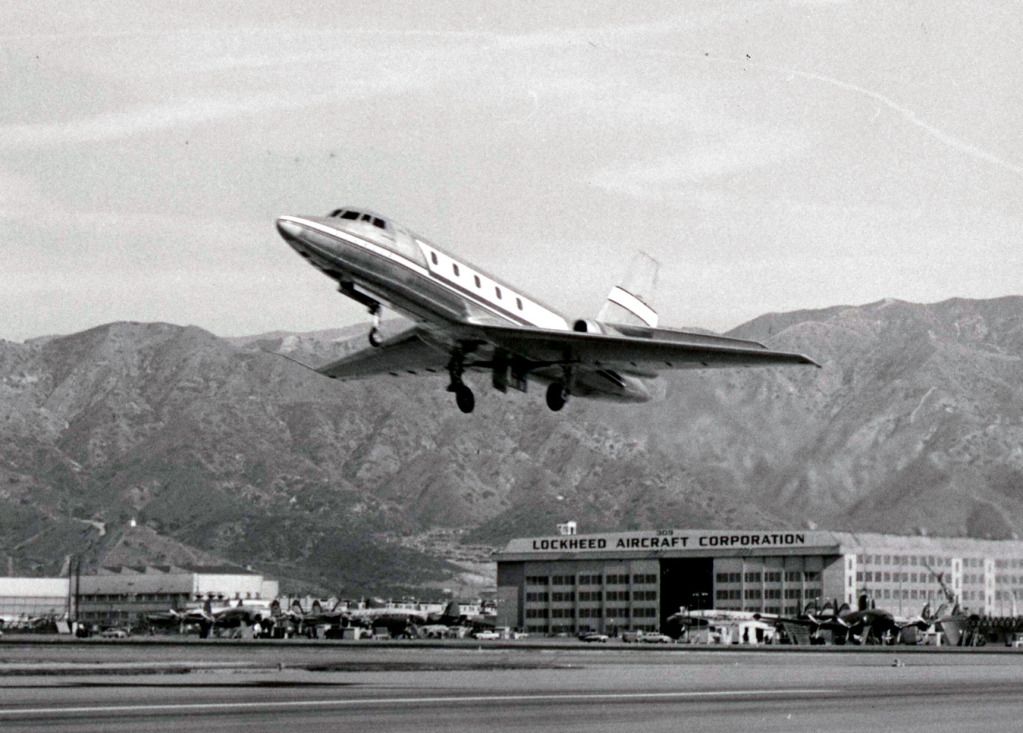 Burbank Airport September 4th 1957 prototype two engine Jetstar c/n 1001 N329J 1st flight.
N329J Lockheed Jetstar CL329 (predecessor of L1329) 1st of 2 prototypes