Learjet 85 serial number 001 and serial number 002 fuselage sections have arrived in Wichita from Bombardier's Learjet manufacturing plant in Queretaro, Mexico (some piece's are 35 feet long) are trucked to Wichita.
Bombardier employees have completed joining the sections of 001 - which arrived late August at the plant, and are currently working on 002.
Tail section is being assembled in another area in the Wichita plant and will soon be joined with the completed fuselage.
Bombardier is building a new delivery, test, paint area for the Lear 85 - the biggest expansion at the Learjet plant in Wichita to date.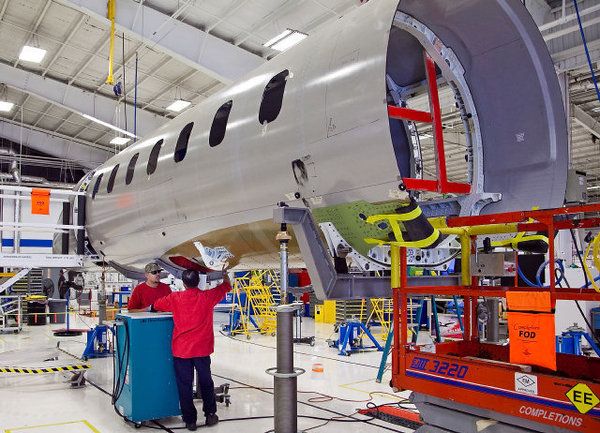 Fuselage Lear 85 serial number 001 Wichita