Moderators: ahramin, sky's the limit, sepia, Sulako, North Shore
Rank 5

Posts: 386
Joined: Fri Jul 19, 2013 5:19 pm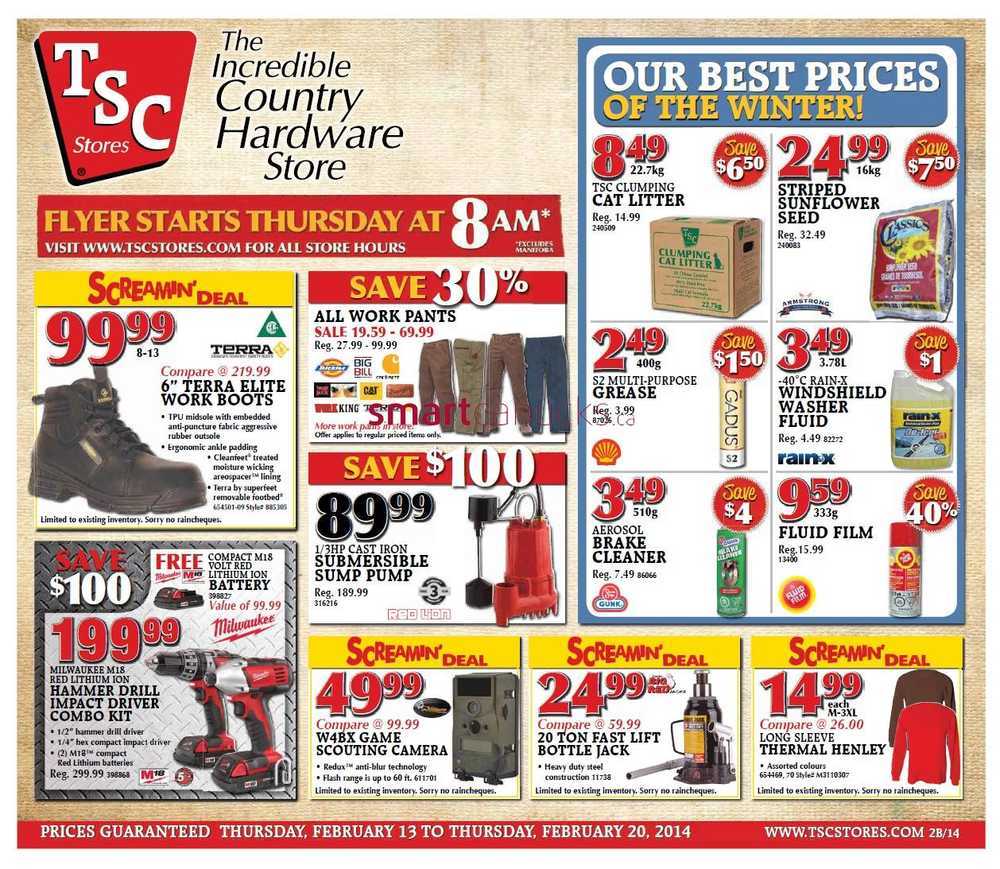 ---------- ADS -----------

---
Good price on that combo kit. Do they sell Rigid? That lifetime battery warranty seems like a pretty good selling feature.

Edit: Dang, only in Ontario. Guess I'll have to make do with Otter Co-Op.
---------- ADS -----------

Honour is a man's gift to himself ~Duke Elegant
Ass, Licence, Job. In that order.
---
Rank 7

Posts: 565
Joined: Wed May 18, 2005 6:41 pm
Location: Intensity in Ten Cities.
That rain-x fluid is actually worth the extra price, I keep a jug in every vehicle this time of year. Wife seems to go through it more than I do.

It's funny, our flight department is quite small, so sometimes you run out of things to say to your first officers after a couple of days. Pull out the TSC flyer and everyone is looking over my shoulder with something to talk about.

TSC is a valuable part of my CRM practices.
---------- ADS -----------

---
Rank 8

Posts: 975
Joined: Tue Mar 29, 2005 7:18 am
TSC stores are good, but whenever we end up down in Florida, we are cruising to Harbor Freight! Love that place!
---------- ADS -----------

---