Moderators: sky's the limit, sepia, Sulako, North Shore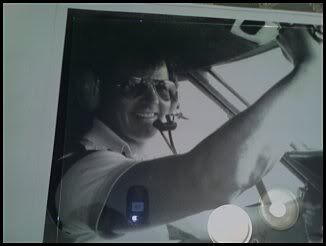 Short Video of The 'Missing Man' over downtown La Ronge Sk.
Pans down to Andy's family.
http://media.putfile.com/andyclark
You Will Be Missed
---------- ADS -----------

---
I remember many mornings in the LRAS hangar when flying the Beech 55 of 58 Baron's Andy & I would discuss the days weather.
I will never forget his sense of humor & his signature laugh.
It was a pleasure to learn & work with Andy.
Rest in Peace Andy.
We all miss you.
---------- ADS -----------

---
Andy was a great person & an excellent pilot.
Sad to hear of his passing.
I spent a few hours with him in the right seat of the Twin Otter.
We spent many a morning in the hangar before our trips analyzing weather & making decisions.
Andy had a good sense of humor & I can still hear his signature laugh!
We miss you Andy Clark.
---------- ADS -----------

Attachments

Captain Andy Clark
@ helm of Twin Otter, La Ronge Aviation Service, 1986
Andy Clark.jpg (120.28 KiB) Viewed 6136 times
---