Moderators: lilfssister, North Shore, ahramin, sky's the limit, sepia, Sulako, I WAS Birddog
---------- ADS -----------

https://eresonatemedia.com/
https://bambaits.ca/
Rank 10

Posts: 2105
Joined: Fri Sep 17, 2010 7:44 pm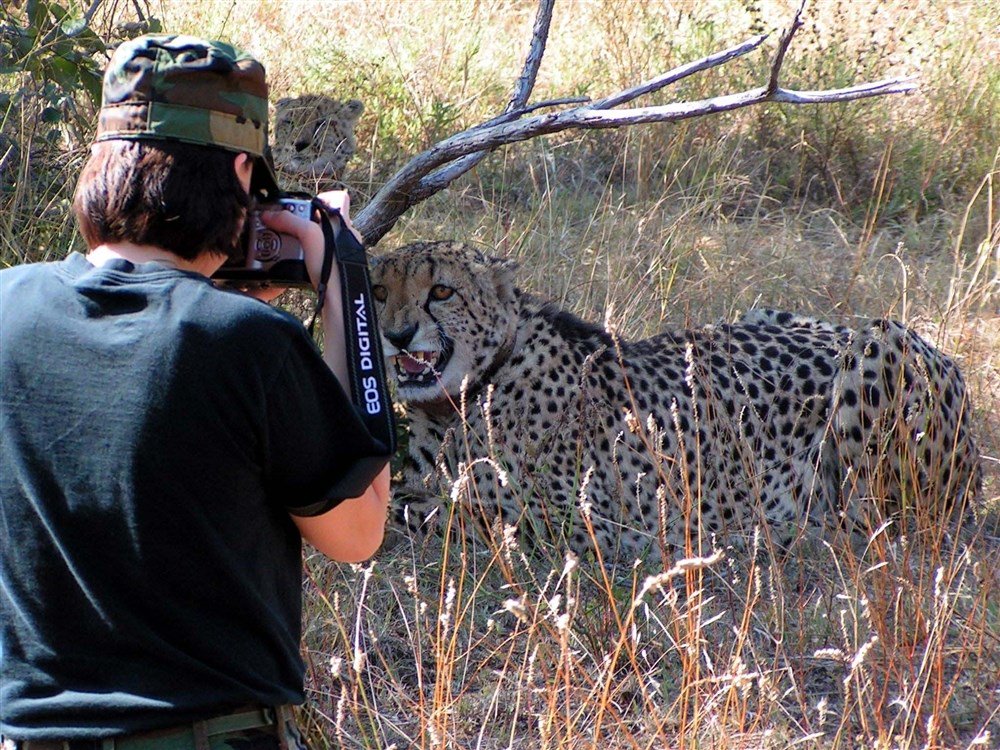 Capt. Jenny Christian, RAF Mildenhall, UK, gets up close and personal with one of the three cheetahs that roam the South African Air Force Base Hoedspruit's flight line. The cheetahs keep the runway free of small mammals that sometimes wander in the way of landing planes. (Photo by Warrant Officer Rory Lawson.)
---------- ADS -----------

That image of the woman photographing the cheetah(s) from what appears to be a few feet away made me think of this current more local, abeit non aviation related, what-were-you-thinking? story:
http://www.cbc.ca/news/canada/british-c ... -1.3371078
"I saw it had a collar on so I tried to coax it over. There is not really much reason for a cheetah to be in this part of the world unless it is somewhat domesticated or at least in captivity.

"But it won't come anywhere near me. It just kept wandering up the road, so I followed it up the road for a while, snapped a couple more pictures and tried again to coax it over."

Istance thought if she could get the animal in the back of her car, she might be able to help it somehow, but the cheetah obviously felt otherwise.
---------- ADS -----------

Top Poster

Posts: 8090
Joined: Tue Apr 15, 2008 12:25 pm
Location: Winterfell...
I don't know why this is news. Cheetahs have been in the South African Air Force for nearly 30 years...

https://en.wikipedia.org/wiki/Atlas_Cheetah
---------- ADS -----------

Geez did I say that....? Or just think it....?
The news isn't the cheetahs being on the bases.. the news is that someone got bit by a couple of them!
---------- ADS -----------

They may have been doing it for a while but it's the first I've heard of it!
---------- ADS -----------

https://eresonatemedia.com/
https://bambaits.ca/