Dec 23 14:00 local time No Injuries - plane totaled
Our Airports - Telluride
A Mexican Beechjet 400 flying from El Paso to Telluride - did not contact FBO on arrival -
so they were unaware the runway was closed for plowing.
Aircraft landed - plow driver said he didn't see it coming
and estimated it was traveling approx. 100mph when wing struck the plow.
Aircraft went slight off the left side of runway -
5 passengers, plow driver, 2 pilots - no injuries reported.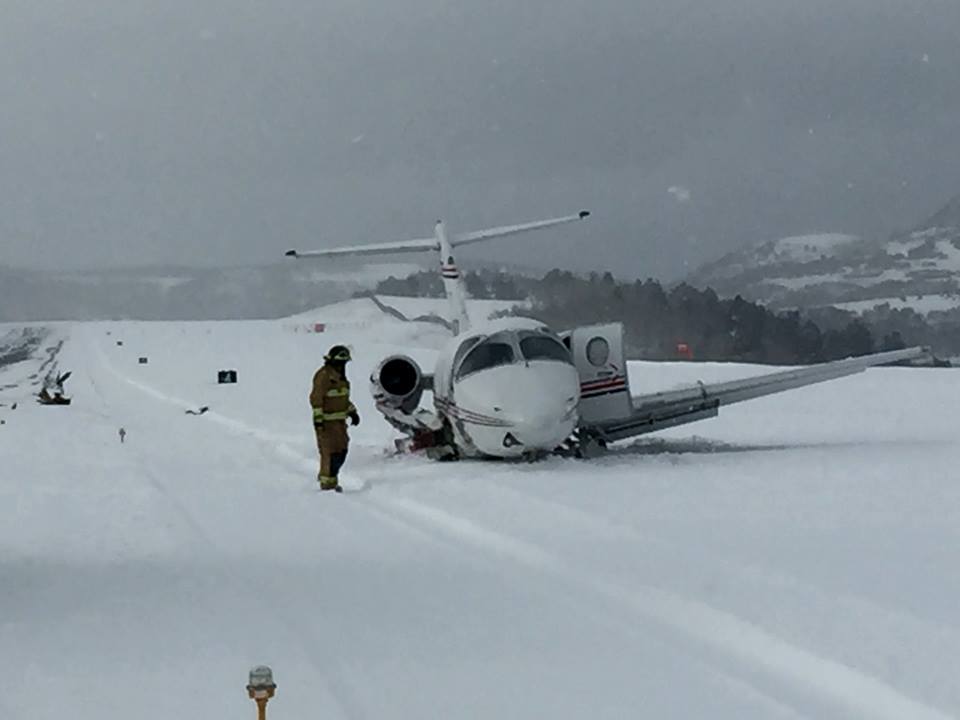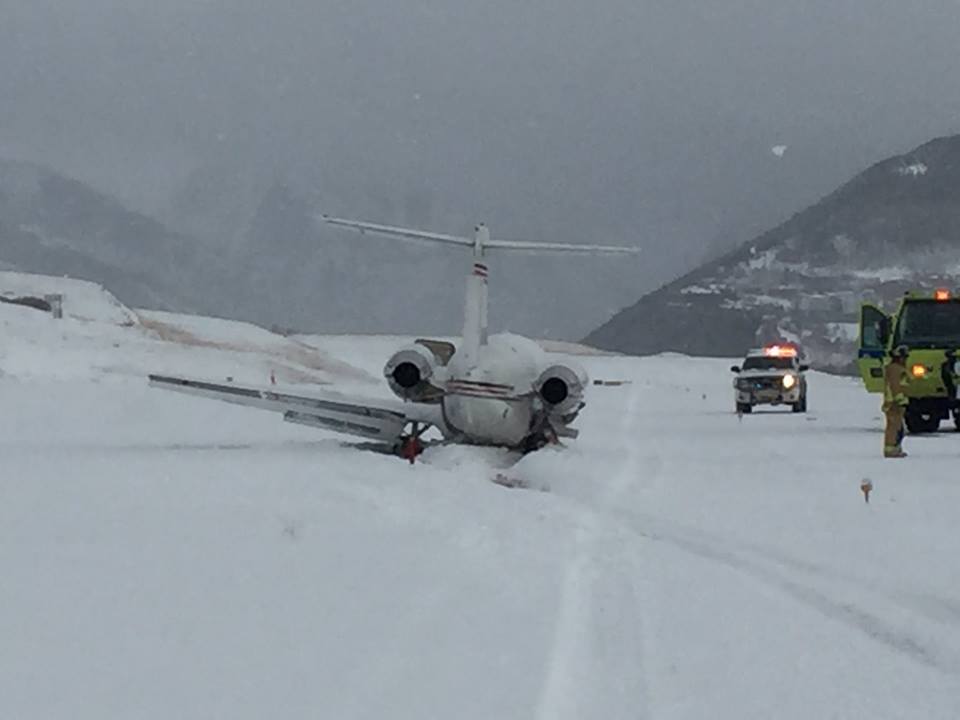 Sheriff photos