If you want to get a normally aspirated aircraft anywhere close to its service ceiling you're going to have to lean hard in the climb.

If you don't want your climb to result in any increase in altitude and you don't mind running out of fuel or dying of old age in the attempt, then sure, climb with the red knob all the way in, "for cooling".

Pay attention to the rubric:



Attachment: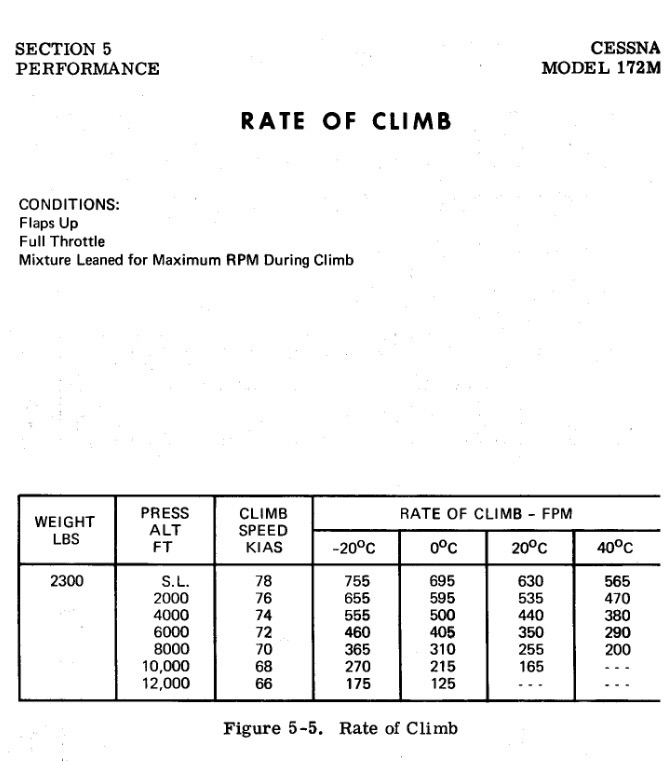 IMG_2075.JPG [ 80.12 KiB | Viewed 1929 times ]



When you're cruising around Ontario at 2000 feet density altitude at 75% power, you have the luxury of excess available air, and you can get that 75% power with a whole range of mixture settings, anywhere from way too rich to way too lean.

When you're at 8000 feet you can't ever have more than 75% power because there isn't enough air flowing through your cylinders to burn enough fuel to give it to you. What's more, you can only get that 75% power with the throttle wide open and the mixture at one exact setting which you'll find is with the red knob about one third to half way out. If you get the mixture wrong you're throwing performance away, as well as depositing shit on your plugs.

Which is a silly and unnecessary thing to do because the 75% power that you can get with a correctly leaned mixture at 8000 feet doesn't generate any more heat than the 75% power you were happy to cruise with at sea level, only there you had the throttle partly closed and the mixture leaned or not, as you please.

Lean in the climb.